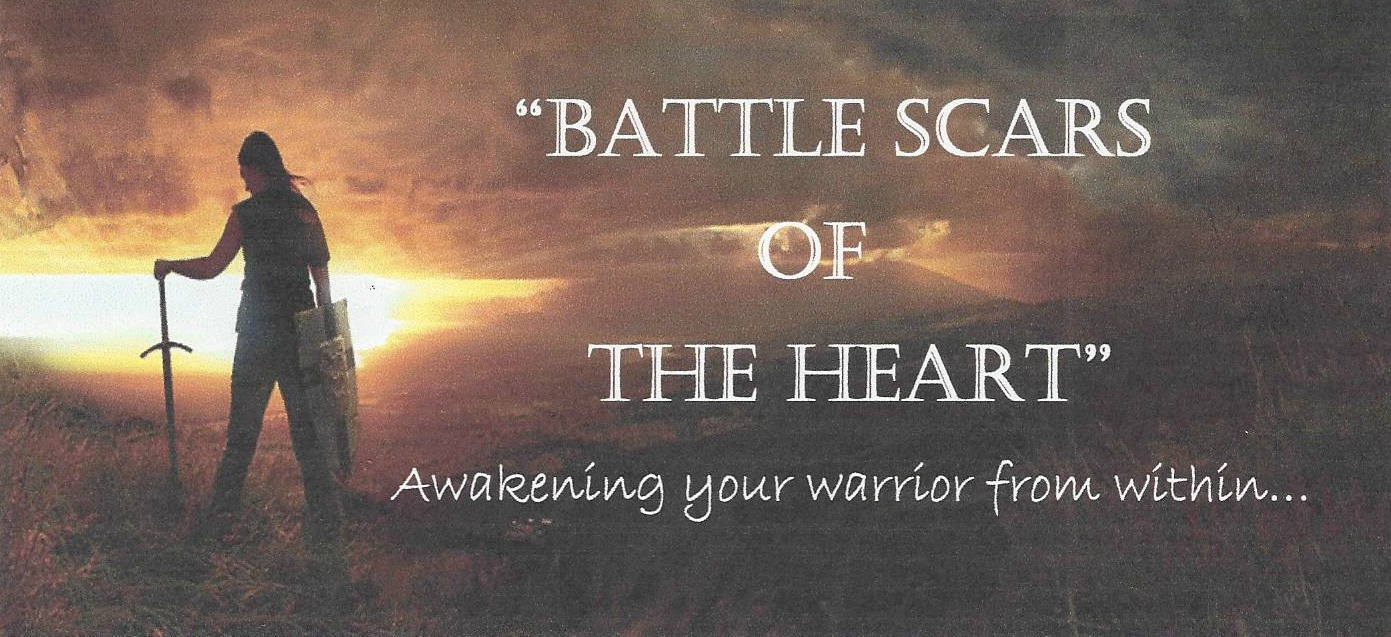 "Your road led through the sea,
your pathway through the mighty waters–
a pathway no one knew was there!"
Psalm 77:19
God goes after the battle wounds of our hearts, when He is calling us to rise up, and take our place in His chosen army. His love reaches down and takes on each open wound with an intention of healing and restoration. Bringing forth the transformation of the battle scar.
Our wounds reflect the battle, but the scar reflects the victory! God's victory in our hearts and our lives. Your battle scars serve as a strong declaration that God has equipped you, mighty warrior, for battle.
We are so excited to launch this new seminar starting in January 2017! This will be a day full of healing and empowerment! We will learn about and experience the transformation of the battle scar, and how to take the power of this truth and put into everyday life!
Contact us if you are interested in scheduling this seminar for your retreat or event!