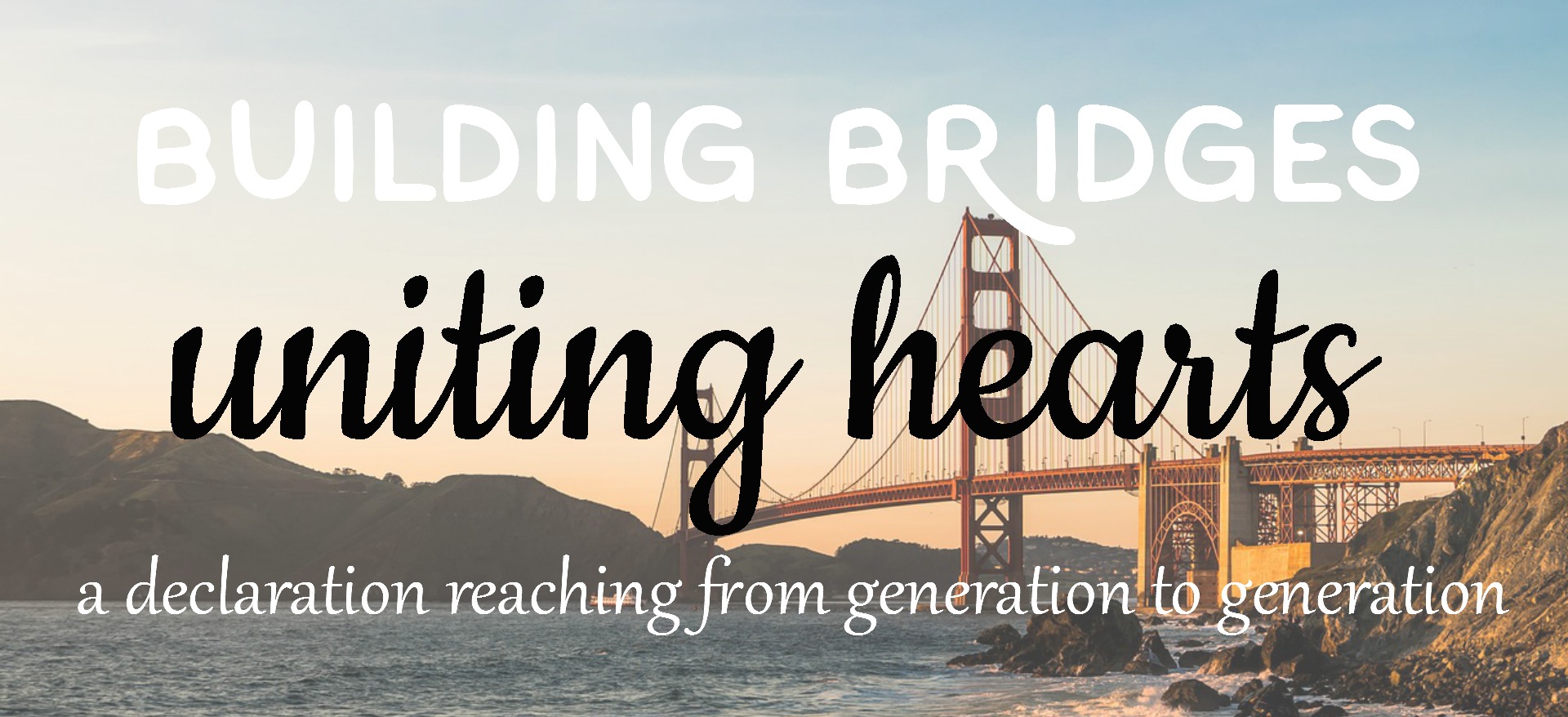 One generation shall praise Your works to another,
And shall declare Your mighty acts.
Psalm 145:4 NKJV
Building Bridges Uniting Hearts:
a declaration reaching from generation to generation.
As God blends the wisdom from one generation with passion from another, a fresh flame is ignited bringing forth an immovable force of faith.
We will stand, shoulder to shoulder, old and young with our faith shields hooked, as we war against the enemy.
We will fight. We will pray. We will stand.
WE WILL NOT BE MOVED.
A separation amongst the generations has caused a foundation of division right beneath our feet! We are passionate about helping equip the body of Christ on uniting the generations, as God allowed us to live this out the past few years. We are three different women, each from a different generation and we have watched as God has not only blended us, but mended hearts and built bridges along the way! We feel a strong call to share from our experiences as God is declaring healing over the body of Christ!!
Contact us if you are interested in scheduling this seminar for your retreat or event!